Lash Lift
Mobile Beautician Newark
Like old-school perms from the '80s, lash lifts set the shape of your natural lashes using a chemical solution. A lift is essentially what your lash would be doing with a really good mechanical curler, so giving a nice shape upward and a realistic curl. Lash lifts typically last for up to 8 weeks. Lash lifts also includes a tint.
Looking for a lash lift in Newark on Trent? Book with me now to see how amazing your eyelashes can look without mascara!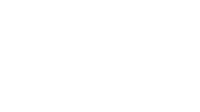 £28
Lash Lift Testimonials
Hey Gemma, thank you so much for the lash lift and tint you did for me two weeks ago!! My lashes look amazing and I keep getting asked if I've got fake lashes on 😄. Definitely going to have this done again!! Thanks again ☺️xx
Isabel Morris (Client)
Have just had this done, I love it! I never realised I had long eyelashes 😂
Joy Eveline (Client)
I've found my lift is a great way to trick people into thinking I'm blessed with Bambi lashes. I have never, ever been complimented on my eyelashes, but since getting a lift, I've had friends and colleagues commenting left and right.
Bella Cacciatore (Glamour Mag)
Still undecided whether to get a Lash Lift? All my clients in Newark love their results, but don't just take our word for it...
FAQ
Are you qualified in doing Lash Lift?
YES! Fully trained and insured with all the relevant certifications...
How long does it take?
It takes around 1 hour 15 minutes.
How long does it last?
Around 6 - 8 Weeks.
Where do you operate?
Newark and surrounding areas, including Balderton, Claypole, Farndon, Muskham, Elston, Collingham, Winthorpe, Coddington, Long Bennington! Get in touch if you're in other areas I'm sure we can work something out.
Why are you a lot cheaper than a salon?
Simply - Less overheads! As a mobile beautician I come to you, in your own home so don't have the expensive salon costs.
Can you still wear mascara?
Yes you can, but I'd advise using an oil free make up remover to remove the mascara.
Do you tint the eyelashes as well?
Yes!
Have a question about lash lift? Get in touch to ask me anything!
Other salon's prices correct as of Sept 2019